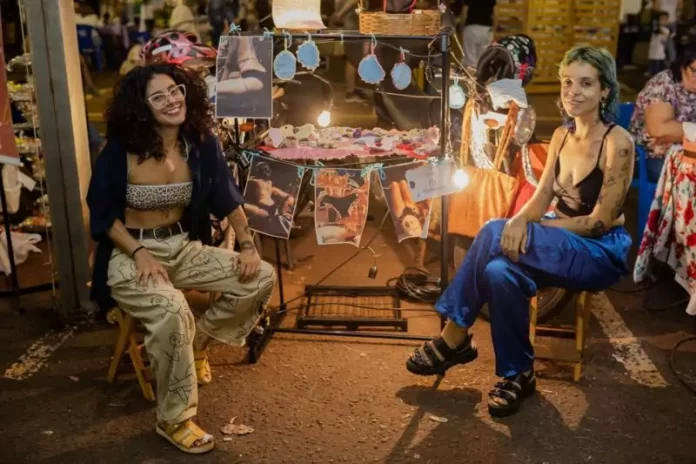 This Saturday (11) from noon to midnight, the Parque dos Ipês in Duradus will be doing business and having fun. Today, shortly, between 16:00 and 21:30, the seventh edition of Feira Reme (Evolution Women Entrepreneurs Network) will take place with the theme of the June holidays, arraia, taking advantage of traditional celebrations. season.
Arraiá Feira Reme will bring together up to 80 women entrepreneurs to showcase and promote their products and services. The space will feature a food court with several gastronomic options and music featuring the duo Marcos and Luana.
The aim of the project is to encourage the trade of women in various fields such as handicrafts, bows, essential oils, accessories, clothing, thrift stores, creative sewing, personalization, fashion, beauty, plants (succulents), home products and others. Food is represented by Venezuelan cuisine, typical June festival cuisine, vegan, cakes, sweets, ice cream, pastries, draft beer, snacks, drinks and soaps.
According to Alina Silva, director and main supporter of Reme, the fair is a great opportunity to promote women's entrepreneurship in the municipality. "Networking is by far the best experience you will get from the show. In addition to sales and attracting future customers, this is a great opportunity to expand your network of contacts. The public will be able to discover products and services designed by women, remembering that the event is not only for this audience, but for everyone," he notes.
Pets allowed
This year, the organization adopted the expression "Pet Friendly", which is used to refer to places where animals are welcome, accepted and allowed to stay. To ensure safety, it is mandatory that animals have a guide, and owners must be responsible for collecting waste from their pets.
In addition, there will be toys such as an inflatable house, a ball pool, a slide and typical June festival games. All proceeds from toys and games will be donated to the Vinde Semeando Amor Institution, which develops social projects for women and children in Durados.
The event is supported by the Durados City Hall, the Department of Culture, the Department of Family Agriculture and the Municipal Department of Economic Development.