Healthy Crispy Chicken Recipe You'll Want to Repeat Every Week
Protein is the protagonist, but the element of surprise is corn flakes, which go a long way in this offering.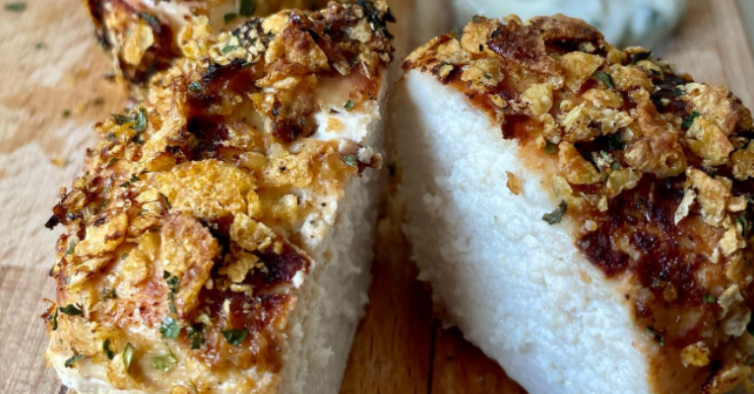 Another way to cook chicken.
Healthy cuisine, culinary trends, lunch boxes and more are expressions that are increasingly present in our daily lives. We live in a time when food – be it health, aesthetics or environmental care – is more important. However, it is not always easy to take into account all these factors when there are not so many opportunities for cooking.
Lack of time and fatigue after a day's work are other obstacles that sometimes get in the way of preparing healthy meals. Ideas for quick and tasty cooking are always welcome, especially when there is not enough imagination.
In this recipe created by nutritionist Sarah Venancio, the chicken is the star and the cooking takes place in the oven. And it includes an ingredient, to put it mildly, unexpected, which gives it crunchiness and a strong aroma.
What you need
– 2 chicken breasts
– qb garlic powder
– lemon juice
– 1 dessert spoon of mustard
– 1 dessert spoon of honey
– corn flakes
– chopped parsley qb
– 1 egg
– salt and pepper qs
how to do
To begin, season the chicken breasts with salt, pepper, and garlic (you can make this ahead of time and refrigerate until tender). Mix lemon juice with honey and mustard and brush chicken breasts well. Place them in a skillet over high heat and let them brown on both sides. Coarsely chop the corn flakes and sprinkle with chopped parsley.
Whisk the egg, dip the chicken breasts into the beaten egg, then add the cornflake mixture. Place them in an earthenware or glass dish and bake in an oven preheated to 180 degrees for 15 minutes.
Click on the gallery and discover the foods you can cook over the weekend, for example, to speed up your daily cooking routine.