OUR salad your next meal will be bittersweet, crunchy and easy to make. All ingredients rawwhich gives an interesting texture to the dish. O sweet and sour sauce combined with the sweet touch of muesli with Gorgonzola. Left to cool down on these hot days?
Crispy sweet and sour salad
(From Coconut Granola Puravida)
Salad Ingredients:
100 g lettuce leaves (crispy, purple and radite);
60 g of gorgonzola cheese;
60 g Puravida coconut granola;
40 g green apple;
1 lemon juice.
Sauce Ingredients:
60 g extra virgin olive oil;
40 g of molasses or honey;
30 g Dijon mustard;
Salt and black pepper to taste.
Preparation mode:
Whisk together the ingredients for the sauce. Let it rest while you prepare the salad. Clean and dry the leaves. They must be at room temperature. Slice thin green apple slices and soak them in a mixture of lemon juice and water. This ensures they don't oxidize and stay white and crispy. Place the sauce in the mold located in the center of the serving dish. Begin to assemble the lettuce by cutting the leaves with your hands and arranging them on a plate around the dressing. Top with coarsely chopped gorgonzola cheese, then muesli and garnish with apple slices. Serve the salad by drizzling the dressing over the top.
see also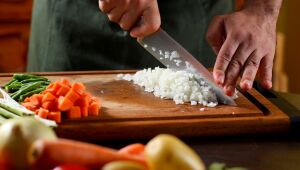 Gastronomy
Do you know how to properly disinfect food?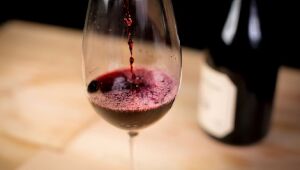 Gastronomy
See tips for pairing red wine with hot dishes.