Now you can find out the news about the LSD card.
Chef Joao Poupo Lameiras is now focusing on fresher flavors with summer in mind.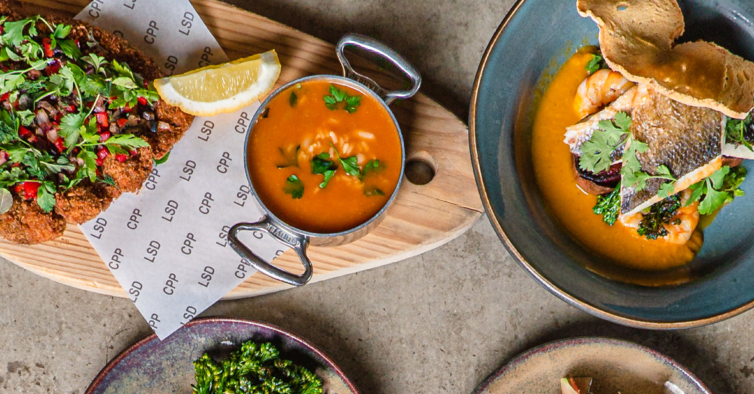 Photos of The Foodies Club.
It's not just that we want to keep the line and present a clear body on the beach. Summer really calls for lighter, fresher foods and other flavors that we miss out on or don't appreciate during the colder months. LSD is aware of this and has just released the news in a letter.
Keeping the concept of appetizers and dishes to share, the restaurant has new dishes that invite you to an uncomplicated and casual meal. Chef João Pupo Lameiras is responsible for the creations, taking advantage of the flavors we most associate with this season.
"The idea was to bring freshness to the menu without making major changes," he explains to New in Porto, ensuring that the goal is to be able to enjoy this season's produce and prepare menus for the summer months.
The chef also notes that some of the flavors you can find now are not from this season, they can be eaten throughout the year, although they are usually more associated with the summer months. "When we think of stew, for example, we associate it more with summer and a time when people travel more to coastal areas."
Thus, the novelties of the menu start with Bimi on a plate (€9), served on a bed of smoked peppers, almond cream and cheese from the island. The famous Three Cheese Bikini Toast (€10) has also been updated to include tomatoes accompanied by cold tomatoes and cheese cappuccino. Shrimp, ham and melon salad (€13) with cottage cheese, cherry tomatoes and fig vinegar is not to be missed.
If you prefer something more complex, there is also sea bass and prawns (19€) with new potatoes, sauce and steamed vegetables and coriander; country chicken breast BT (18 €) with green vegetables, egg yolk and lemon sauce, hazelnuts and fried bread; or breaded eggplant cutlet (17 €) accompanied by rice broth with beans, tomatoes and green salad.
Even in summer, you won't be able to resist a sweet treat at the end of your meal, so you'll want to try some of the new flavors like the delicious melon and pineapple (7€), with port wine ice cream and pennyroyal; walnut pie (€7), served with Serra cheese ice cream and pumpkin jam; or strawberry and carob in ice cream and crumble (€7), which comes with egg cream.
Scroll through the gallery to discover new LSD dishes.