The Yeatman celebrates Saint John with food, wine and live traditional music.
It also offers incredible views of the traditional fireworks over the Douro.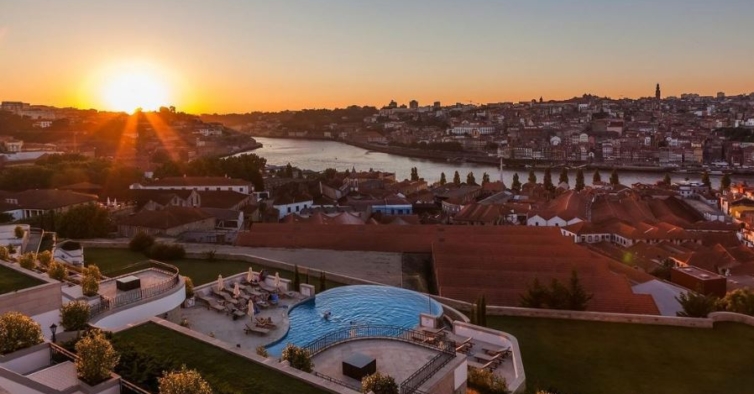 Photo: Instagram The Yeatman.
Sao Joao in Porto is one of the most anticipated events of the year, especially after two years of restrictions due to the Covid-19 pandemic. Luckily for all those who want to celebrate the breathtaking view of one of the most anticipated moments – fireworks over the Douro River, of course – The Yeatman has prepared two special offers for this evening. .
The first, ideal for those looking for a program that combines "the tradition of the festivals of Porto with the sophistication of tastes at the table", begins with a cocktail served on the terrace and includes delicacies such as natural oysters, pata negro ham, ceviche, national seafood, specialty caviar, sushi, shirashi and soft shell crab omelet.
Then chef Ricardo Costa, awarded two Michelin stars, presents a menu specially designed for the occasion, to be served along with a selection of references determined by Elisabeth Fernandez, winemaker at the luxury complex. Tomato salad, sardines, mushroom turbot with seasonal herbs and smoked eel; and black angus with parsley root, sweet corn and red cabbage. The menu is complemented by sweet oysters, cherries and chocolate.
When the meal is over, it's time to return to the terrace, "where the spirit of the festival and popular neighborhoods will be recreated, with well-decorated and varied food and drink stalls." There will be no shortage of green broth, fried sardines, churros, chocolate ruble and a variety of ice creams. The DJ set ends with a traditional pyrotechnic show.
The wine hotel's other offering includes a tasting menu that combines popular flavors and contemporary style paired with irresistible wines. There will be tomato salad; sardines; Algarve shrimp with ajo blanco, lupine and dashi; blue lobster with eel and ravioli with celery; milk lamb with cauliflower, Iberian pancetta and spices. For dessert from the chef, a typical chocolate tripe. At the end of your meal, you can watch fireworks from The Yeatman's balconies.
The cost of the two events is 280 and 400 euros per person, respectively. Don't forget that you must pre-order either of the two programs.